Service & Repairs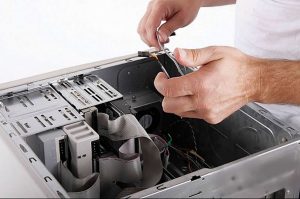 Computers are sophisticated electronic devices that require specialized skills and the right tools and components if they are to be properly repaired. Contrary to popular opinion, you can't just add any memory chip to a computer to upgrade it. Our staff is trained in the repair of computer systems from major manufacturers such as Dell, HP-Compaq, and Lenovo/IBM.
When you get your computer repair services from Relia-Tech, you'll get more than professional, quality technical support. You'll also build a relationship.
Trained personnel to repair Dell, HP-Compaq, Lenovo/IBM, and other systems.
Repairs take place at your location.
We use the right components for your computer.
Our staff ensure a fast repair.